WHERE TO GO ON HOLIDAY IN JUNE
The beer gardens are bursting and the piazzas are packed. It's summertime in Europe. June: that magic time when the Med twinkles winsomely from dawn until dusk, and nights that resemble day urge spritzes on canals and sangrias in cobbled squares long after twilight. As the continent basks in the beginnings of busy season, it's a fine time to be a pioneer – to find local beach scenes and hot nightlife in lesser-visited corners. Or super-size it and strike out for North America, land of largesse, where vast landscapes are showing off their summer glow, and big cities crank up their festival calendars.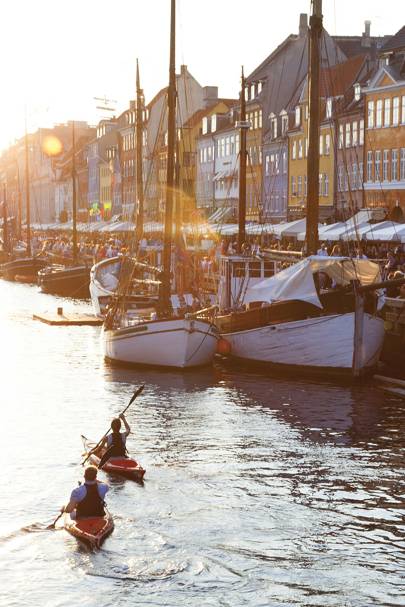 Credit: VISIT DENMARK/KIM WYON
COPENHAGEN
For such a small city, Copenhagen is seriously cool. In summer, good-looking Danes whizz around on brightly coloured bikes, drink craft beer outside and sip coffee by the sea. Eating is a national pastime; Noma has made its grand return, or if your tastes are more low-key, grab some organic street food at one of Papirøen's stalls. Mälmo in Sweden is a short 20-minute hop across the Øresund Strait and is great for an afternoon trip. Plonk yourself down in the town square and join in with After Work – the Scandi term for happy hour, which starts wonderfully early, at 4pm.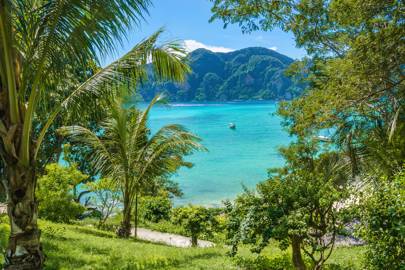 Credit: ISTOCK
ANDAMAN ISLANDS
Where do you go for a castaway-in-paradise fix with all the good looks and deluxe touches of the Maldives, but none of the other guests? A savvy few have been whispering about the Andaman Islands – a far-flung archipelago of white-sand beaches and tangled mangroves in the Indian Ocean, 150km off Indonesia – for a while. But, at last, the luxury hotels have caught up. First came eight-suite, teak-chic Jalakara, on Havelock Island, all private tropical splendour in a hilltop plantation. And now, brand-new Taj Exotica Resort & Spa beckons with its 72 glass-and-timber villas, also on Havelock – or, more precisely, Radhanagar Beach, said to be one of the most beautiful in Asia. Nip in just before heavy monsoon rains hit at the end of June – there will be none of the high-season people, so you can go full Alex Garland.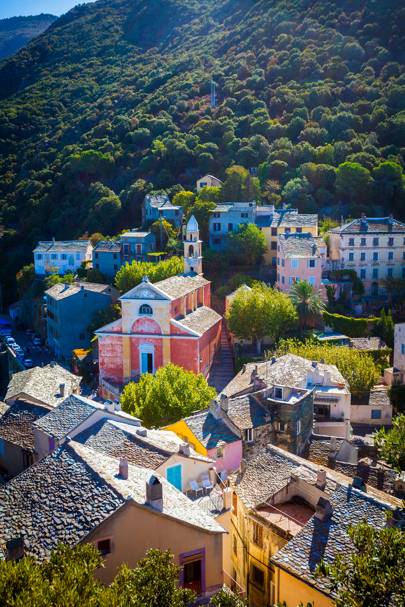 Credit: ISTOCK
CORSICA
Imagine a Mediterranean island soaked in Italy's summer sun, only it's eluded the season's legions of solar-seekers. Actually, don't imagine it – see it for yourself, on Corsica. A region of France anchored off the western coast of Italy, it is a tale of two islands: ritzy Porto-Vecchio's superyachts and designer shops dominate the south, while isolated bays, hilltop stone towns and a growing crop of quiet, designer villas define the north. Flights from Britain have long been stubbornly ill-timed; this May, however, Air Corsica launches the most frequent service yet between the island and London, leaving twice-weekly from Stansted. Better to wait until June, though. It's just before the crowds and still clocks in the second highest hours of sunshine of the year behind busy July – at a not-too-terrible 11.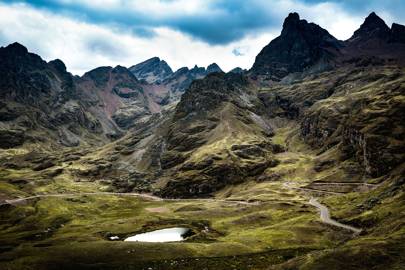 Credit: DAVID CROOKES
PERU AND MACHU PICCHU
There's a reason Machu Picchu is one of the most-visited tourist destinations in the world. Set among the clouds, high in the Peruvian mountains, the old Inca city is awe-inspiring. In midsummer, the weather is dry and the light is perfect – beat the tour groups by getting up at the crack of dawn to see the sunrise. The rest of Peru is just as beautiful; the Amazon's dry season starts in June and is the best time for exploring the rainforest. The capital city, Lima, is a delicious mix of European and South American culture, with old colonial buildings jostling for space next to towering skyscrapers and a vibrant food scene.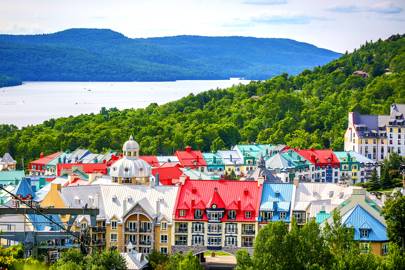 Credit: ISTOCK
QUEBEC
Summer is when Québécois finally feel safe to take off their thermals, having survived another winter of -40°C temperatures by the sheer, warming heft of poutine. And what a world they liberate their legs into. Festival-mad Montreal is warming well into the 20s and comes alive with outdoor amusements: Sunday dance parties at Electronik Picnic in leafy Parc Jean-Drapeau; and June's annual Mural Festival, celebrating Montreal street art. Others may heed the call of the wild coasts of the Gaspé Peninsula, where heavily scented pine forests sweep across impossible promontories. Imagine a more rugged Maine, dotted with oh-so-French gîtes.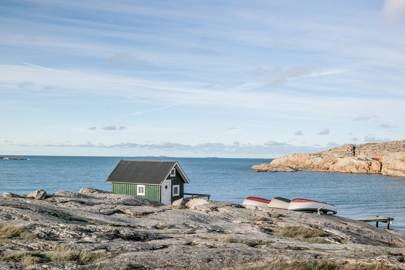 Credit: ISTOCK
SWEDEN'S ARCHIPELAGOS
Summer in Sweden is a giddy time as locals strive to squeeze every last drop of al-fresco fun from the season's long hours of sunlight. Midsummer Eve, in late June, is a bigger celebration for Swedes than Christmas: all-day, outdoor parties are veritable orgies of pickled herring, schnapps and May Pole dancing (forgive them, it's a very dark winter). It's also the time when the country's archipelagos are at their most idyllic. As well as Stockholm's and Gothenburg's, there are the green isles of east coast Östergötland, plus white beaches and windmills on southern Öland.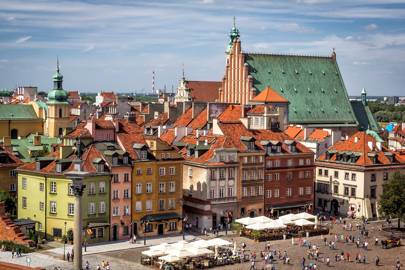 Credit: ISTOCK
WARSAW
Krakow's medieval, Christmas-card charm has always lured visitors at the expense of Poland's more industrial capital. But Warsaw's grittier edge is finally paying off. Artsy types have packed the place with galleries, studiously scruffy dive bars and craft brewpubs (one of which, Cuda Na Kiju, is in the old Communist Party headquarters). Warsaw is so hot now there's a Google campus in a vodka distillery and a place locals call 'Hipster Square'. June's balmy temperatures are best for dipping into the city's backyard bars. Try the graffiti-covered scene at 11 Listopada Street, where the last of the parties kick off before locals take off on their summer holidays.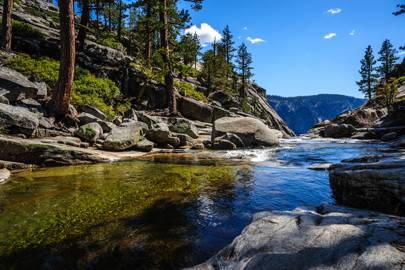 Credit: ISTOCK
YOSEMITE NATIONAL PARK
The USA is all about scale: big dreams, big burgers and even bigger landscapes. And scenery doesn't come much bigger than California's Yosemite, that mighty meeting of granite cliffs, giant redwoods and towering falls, high in the Sierra Nevada. May might be a top time to make a beeline for California, but June is the sweet spot for Yosemite: the snow has melted enough to clear the scenic Tioga Pass driving route (inaccessible from November to late May), but the heat hasn't dried up dramatic Yosemite Falls yet. Not to mention the June bloom, when wildflowers are at their brightest. Sometimes feeling small can feel pretty good.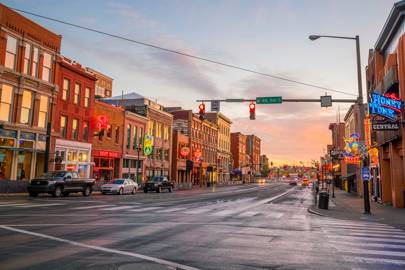 Credit: ISTOCK
NASHVILLE
The moniker Music City rings even truer for Nashville in June, when the Country Music Association's annual four-day festival turns downtown into a bigger party than usual. But it's not just the neon-lit honky-tonks that are fuelling the hippest city in the south (sorry, Austin), which is now growing at twice the national average. There are also the crowds at buzzing bars (Pinewood Social has bocce and bowling lanes), flash-chilled coffee at Steadfast roastery (even better than cold brew, they say), and an argument about where to get the best hot chicken to wade into (it's Hattie B's, but you will weep if you order the 'damn hot!!').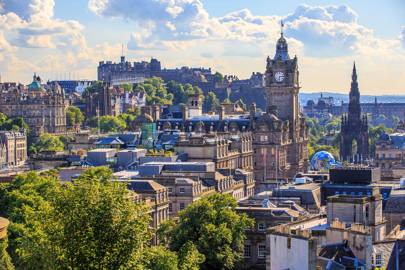 Credit: ISTOCK
EDINBURGH
A raucous city, Edinburgh has Georgian nooks to wander into and find a sing-a-long at an all-night piano bar and filthy comedians who take over town for a whole month every year. But while August's Edinburgh Festival Fringe is a wonderful thing, it's also a circus: prices are high and vacancies – in the hotels, pubs and restaurants – are scant. Come in June instead, when the Scottish summer is in full flow (it might even touch the 20s), and you can still get your culture fix (both the Leith arts festival and Edinburgh International Film Festival are on then). Sample the super-smart hospitality, too: seasonal Scottish ingredients meet classic French fine dining at Michelin-starred Martin Wishart; Eden Locke, a millennial pink-brushed aparthotel, has its own third-wave coffee shop.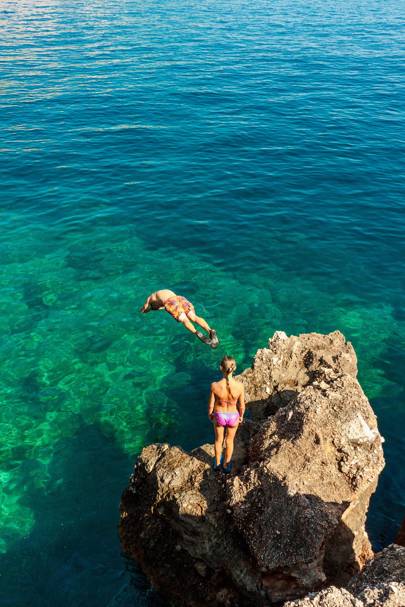 Credit: ALAMY
CROATIA
Croatia's surge in popularity has been meteoric, and it's not hard to see why. In the past 10 years it has gone from being considered a cheaper, quieter alternative to Italy to being one of the hottest destinations for summer. Take to the islands to dance with beautiful young things at one of the festivals hosted in June, such as Hideout on the island of Pag, or jump aboard a yacht to find a quiet stretch of the Dalmatian coast. If you need a little less beach and a bit more city, Dubrovnik has enough history and culture within its Gregorian walls to keep you busy for a weekend.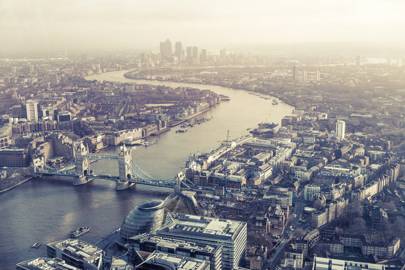 LONDON
London is great any time of the year, but by June the capital is at its most vibrant. Londoners have fully decamped outside to appreciate the long, light evenings on a summer terrace or in a pub garden. No one seems to work at all. Even on the mildest of sunny days, parks are overflowing with scantily clad urbanites hoping to feel some warmth on their skin. Stroll the streets and sample some of London's legendary street food, grab a coffee at one of the quirky cafés, have an ice cream from a gelateria (or if it rains – this is London, after all – take afternoon tea). The city also has the most astonishing number of superlative hotels from which to explore its endless attractions.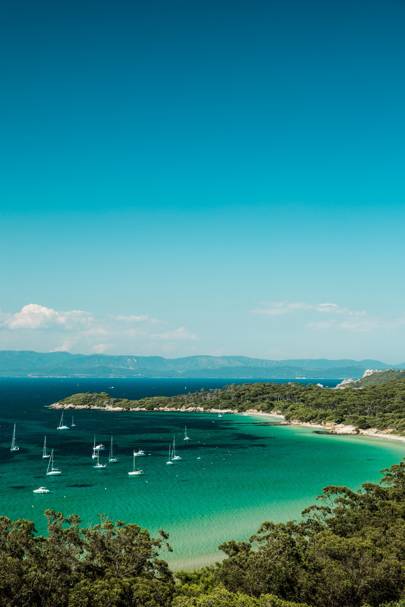 Credit: MARTIN MORRELL
SOUTH OF FRANCE
The French Riviera has always been film-star stunning. In June the temperature is just right to frolic on the beaches Bardot-style in your designer bikini, before the bulk of the summer tourists descend. On 21 June each year, the Fête de la Musique sees all-night dancing and concerts on the streets of Nice and larger towns along the riviera. For old-school glamour there are the grand dames: Cannes, Nice and St Tropez, packed full of character and charisma. For quieter pockets and a gloriously crowd-free coastline, head to the less well-known Languedoc, with its long sandy beaches, picturesque villages surrounded by vineyards and great little markets. Inland Uzes is laid-back and arty, and then there are Les Iles d'Or, Champagne-coloured- sand islands that seem a million miles from the flashy mainland.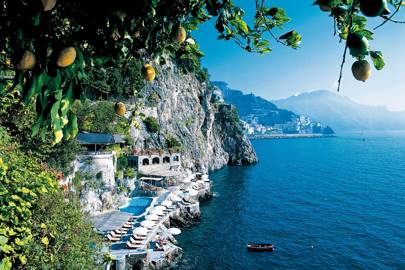 THE AMALFI COAST
A single visit to the Amalfi Coast is all it takes to understand the legions of love letters, poems and literature Italy has inspired. Confetti-coloured houses and ornate domes and spires jostle for space on sheer cliffs, looking out over the azure Mediterranean sea. And the light! June is busy, of course, but just ahead of the tour groups that clog the perilously winding road in their droves come July and August. Positano and Amalfi are the most famous villages, and although terribly touristy, they are also absolutely beautiful. Ravello, on top of the cliffs, has unquestionably the best views; while Cetara – our little secret – is quaintly cute with a pebble beach to bronze on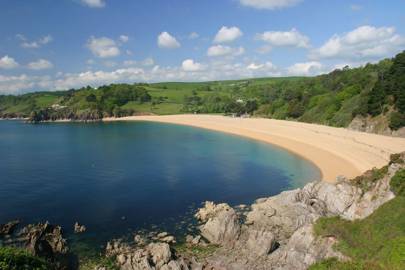 DEVON
If sunshine in the UK were guaranteed, no one would ever need look further than Devon for a classic beach holiday (except perhaps Cornwall). It's just lovely. Now being heralded as the new Cornwall, rather oddly, the county has acres of sandy beaches, characterful fishing villages, rugged moors and coastal paths. For those who prefer the thrill of the great outdoors, Dartmoor is great for hiking, the north coast is the spot for surfing and along the south coast, sailing. The whole area is having a regeneration, from new cycle paths such as the Exe Trail and Drake's Way to Torquay's shiny new seafront redevelopment and Exeter and Plymouth's cosmopolitan updates. Summer – particularly June, before the country lanes get too busy – is the time to while away an afternoon in one of Devon's best pubs or tinker around the seaside towns such as Salcombe, Budleigh Salterton, and inland Totnes.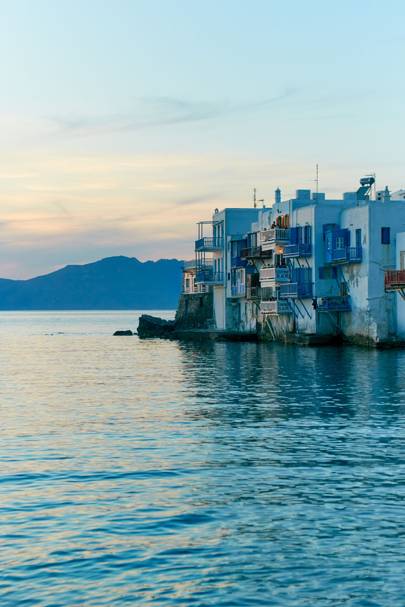 Credit: JENNY ZARINS
MYKONOS
Those in the know flock to good-time Mykonos in June, when the nights seem to stretch into infinity and the sunshine bounces off the little white stone houses – and before the chaos of July and August. Forget ouzo: magnums of Champagne are more de rigueur in Mykonos as you spend the night dancing to international DJs at Cavo Paradiso, and the days recovering by the bluer-than-blue Aegean sea at one of the hot new beach clubs. If you need a culture fix, take the ferry to Delos, one of the most important archaeological sites in Greece.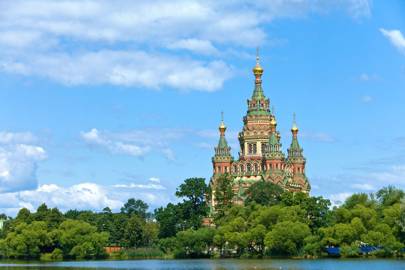 Credit: ALAMY
ST PETERSBURG
Is there anything more magical than the white nights in St Petersburg? For a few weeks around midsummer the sun never sets, illuminating the whole city in an ethereal glow. Russians shed their fur coats (and much more besides), days and nights blur into one and there's a sense of euphoria in the air. The city puts on a month of festivities, from dancing in the streets to opera and ballet at the Mariinsky, the Conservatoire and the Hermitage Theatre. As you won't be sleeping, the summer months are also the best time to fit in all the historic sites, from the implausibly grand Winter Palace to Peter and Paul Cathedral.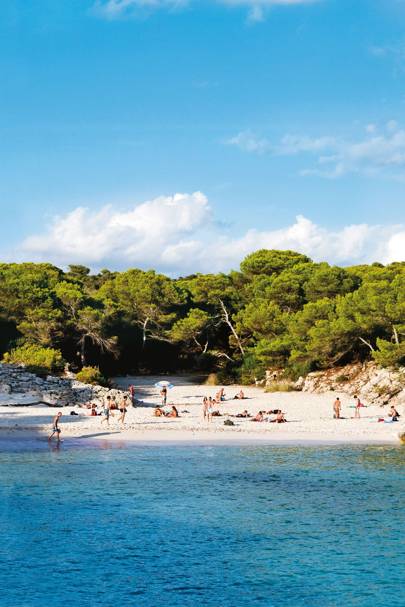 Credit: MIRJAM BLEEKER
MENORCA
Part of the Balearic Islands, Mallorca and Menorca are more chilled-out and low-key than their party-loving sister island of Ibiza. Mallorca, the larger of the two, is wonderfully diverse, from historic Palma to arty villages such as Deià, and the pine-tree-lined hidden coves along the north coast. Things are a lot quieter on Menorca, but all the better for taking a week out and totally relaxing on stunning beaches. Hotels aren't super smart, but lovely little converted farm houses dot the moody Mediterranean landscape, and there are clifftop bars for sipping G&Ts with sunset views.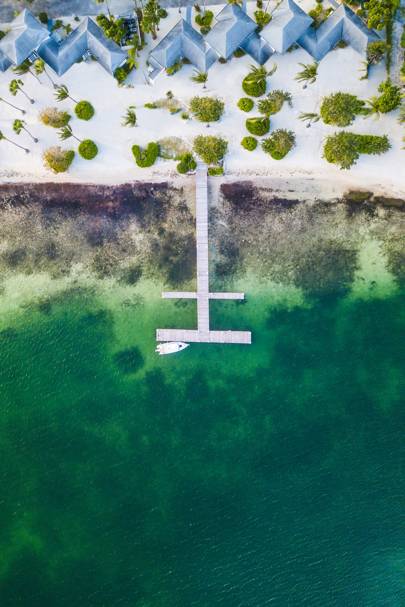 Credit: ISTOCK
ABC ISLANDS
Thought June in the Caribbean couldn't be done? Sitting niftily outside the hurricane belt, Aruba, Bonaire and Curaçao differ from the region's other islands by enjoying a relatively dry summer. But most people still believe this time of year is a no-go — so expect emptier hotels and more favourable rates. Each island caters to a different traveller: flashy Aruba is all-inclusives on beautiful beaches; wild Bonaire is a diving destination with smart, low-key hotels for recharging; and cultural Curaçao has a distinctly European feel, with its rows of colourful Dutch houses and upscale, colonial-style hotels.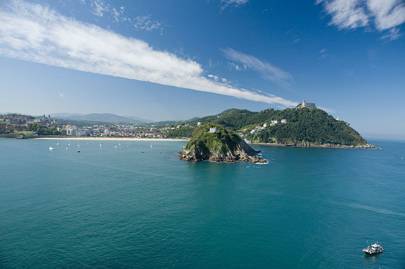 Credit: ISTOCK
SAN SEBASTIAN
Summer in San Sebastian: is there anything more alluring? One of Europe's greatest city beaches, Playa de la Concha, is awash with salty-haired surfers and tanned sunbathers. Bars spill out into cobbled streets, where residents and visitors clink glasses of txakoli, the local sparkling wine, which just so happens to pair perfectly with pintxos – the region's artistic, avant-garde tapas. Pintxo-bar-hopping, in fact, is the thing to do; you might try sea urchin roe on toast in one spot, the ear of Iberian pig in a wild mushroom emulsion the next. The beginning of peak season has enough buzz to make this well-fed party town charming, without too much of the overcrowding that clogs things later in the summer – plus June has the smallest average rainfall after July.
Source: http://www.cntraveller.com/ 
---
---