WHERE TO GO ON HOLIDAY IN APRIL
What is this strange sensation? All this light and warmth on our skin, long sunny days and birdsong and a greening across the countryside of the northern hemisphere. Spring, at last! Europe is warming up for summer. Time for an early sunshine break by the sea or in the rolling hills on the Continent; or a city break as the pavement cafés start putting out their chairs and tables and before the dusty streets get too hot. A last-chance ski holiday somewhere high, to catch the last of the snow. Or somewhere further afield for guaranteed sunshine and a complete cultural change. Here are the best places to go on holiday in April.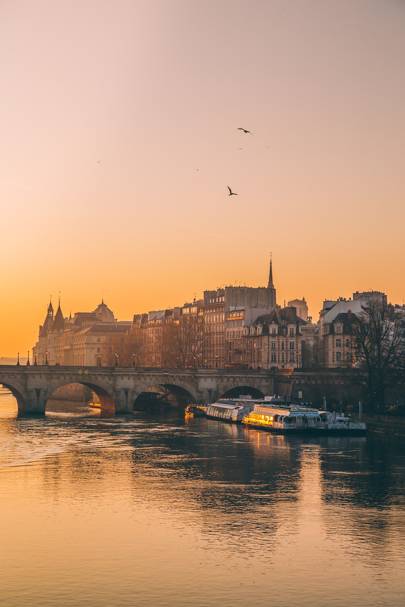 Credit: Mary Quinsy
Where to get the shot: From on the Pont des Arts at sunrise. The light is incredible. Once you've got your photo, 'chase the light' along the banks of the Seine towards Notre-Dame.
Who doesn't love Paris in the springtime? Or at any time of year, come to that – Paris is always a good idea, as Audrey Hepburn said. But go now, when the city is warming up. The trees around the Tuileries are in blossom and new greenery, when we can join the young Parisians to come out blinking into the spring sunshine, shrug off our good coats to bare a new-season Breton stripe, sit out beside the Canal Saint-Martin and smoke a Gauloises, or stroll a long, golden-evening stroll along the Seine, hand in hand with someone else who loves Paris in the springtime. Here's our pick of fun things to do in Paris, by day and after dark.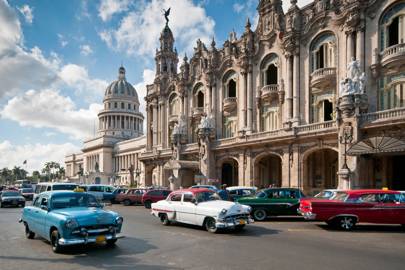 Cuba, Credit: Alamy
For long-haul, guaranteed sunshine, Cuba is a perfect option. April and March are the best months to go to Cuba, weather-wise: when it's pretty dry, hot-but-not-too-hot (between 19ºC at night and 29ºC in the daytime) and days are long and sunny. Prices, meanwhile, aren't bad, the holiday traffic long gone. Havana is heaven; we can't recommend it enough (one of our destinations to watch for 2016). But go to the beaches, too, for unspoilt Caribbean white sands and turquoise seas, with a Latin beat.

Credit: Kasbah Beldi

Lisbon, Credit: Ana Paula Carvalho
Wonderful Lisbon has absolutely every element vital for a great weekend break (or more). Burgeoning social, food, arts and design scenes; great little places to eat and drink (find Lisbon's best restaurants here); interesting old corners and markets to poke around (find Lisbon's best shoppingtecture with just the right amount of crumbling, poster-paint-bright historic facades. There are old palaces to stay in, rooftop bars with pools to hang out in. It's beside the sea! And it's all ridiculously, delightfully affordable. Go at any time – though April is a great time to go to Lisbon, when the days are long and sunny and the cobbled streets are beginning to warm up.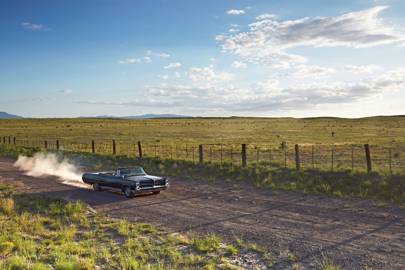 Texas, Credit: John Huba
Spring is a lovely time of year in Texas. The weather is not yet too intensely hot (high twenties during the day), the skies are blue and clear, and things start to move outdoors – festivals, gigs, parties, eating and drinking. Austin's SXSW influx of visitors have left (unless of course SXSW is what you seek, in which case come in March) but the city is still abuzz with live music and vibrant happenings. The weather in Marfa, out in the High Texan Desert, is just right for walking the many miles around Donald Judd's large-scale installations and land art out under the desert sun (at this time of year, not too harsh), and just right too for staying in a vintage van or airstream at El Cosmico.

Zermatt
While things are hotting up down at the coast, up in the mountains it's still ice-cool. A spring ski break is a brilliant thing, especially for people who are more concerned with the après ski than the quality of the powder. But where to ski in April? Zermatt is one of the best ski resorts in April – it's high enough that there's still plenty of snow (it's got the highest ski lifts in Europe) and open all year round, plus a snowmaking machine to top up the levels on the glacier. It's quieter and cheaper than in high season (as long as you avoid the Easter holidays). No queues for the lifts or at the bar; and the sun on the terraces is properly warm for long, al fresco lunches.

Namibia, Credit: Philip Lee Harvey
As the coast of Namibia has practically no rain and more than 300 days of sunshine a year, you'd be hard-pushed to not get decent weather. It is welcoming and politically stable, vast and largely uninhabited. And it's lovely in April – a moderate 24ºC by day. The Skeleton Coast is stunning and atmospheric; the Etosha national game park packed with wildlife (four of the big five plus diverse birdlife), with lots of camps to stay at. Venture into the Namib Desert, to Sossusvlei, a salt pan surrounded by red sand dunes, best visited at dawn or dusk when the light is most dramatic.

Tokyo
April is cherry-blossom time in Tokyo. It has become an extraordinarily significant event, with first-bloom forecasts (from around the end of March in Tokyo to early April elsewhere in Japan) and national festivals celebrating the arrival of spring in the flowering of pink across the land. Parks across the city are filled with thousands of cherry trees. Rent a boat and row yourself, your best friend and your selfie stick around in a rosy haze. Then take a trip down the backstreets with our insider guide to the coolest places in Tokyo.
---
---